Sixo Agency Will Help You
Aquire Customers On Auto Pilot
Our affordable marketing software and solutions provide all the tools needed to grow and dominate local SEO. 
Sixo Agency Helps You Win At Local Marketing
We set high standards for ourselves, which we live up to every single time. That's why our clients know that when they work with us, it will be worth their while because they'll see results in no time at all.
We know that you can't have a business without customers, and we pride ourselves on providing stellar results for our clients. After years of being at the top in this industry (and trying every trick) we continue to find common denominators to dominate locally.
Automating your customer reviews is key to getting positive feedback from happy customers! We make it easy and automated so you don't have worry about asking them, just sit back while we do all the work for ya.
Building a Brand entity throughout the web with powerful citations give Google everything it wants.  Local Prominence is within your grasp with our all in one entity building which is now available for all who need to take their business or personal listings to the top.
Achieving Local Prominence needs solid customer relationship management software. This includes email, text messages and Facebook Messenger as well call tracking through Google My Business or any other messaging app that you use for marketing purposes!
Reach your customers wherever they are with text messaging. You can request reviews, connect to website visitors from the app and then market all while communicating directly through your customers choice of SMS, Facebook, or Google message conversations!
Today, more then ever, missing calls and the response to reply can kill a lead. Our software automatically follows up with missed opportunities so when you're away you never lose another customer.
Managing your invoices and collecting payments is never any business owners favourite job but with our software you can get paid quick and convenient with a built in invoicing system that collects credit card payments online.
We've had the privilege of working with a lot of great people and businesses.  Listen to what they've said about us!
Just wanted to personally thank Darren for helping me launch my local grande prairie website! As a Yoga instructor I am so happy to have chosen to work with him as he's helped me understand more about the marketing side of it and am starting to see the results from it. If you want a website that brings visitors and buyers to you you won't be disappointed with Sixo Media
Thank you Darren! I'll be honest we didn't end up working with him but he was more then transparent and provided incredible insight and guidance for my husband/my business. When we're ready we will be back to work with you for our digital marketing needs, definitely impressed with his professionalism and not pushing for the sale like others we talked to in Grande Prairie. Thanks again 🙂
Can't thank you enough Darren! The work you've done for me and my small startup is nothing shot of extraordinary and will recommend you time and time again to anyone who asks. There is A LOT of web designers in Grande Prairie available and pricing is crazy different from place to place. Felt Darren and his company Sixo Media was at the right price point for my website and he was helpful enough to save me some money so I could put it towards marketing my company instead…I'm glad I did. In under 3 months my phone was ringing more then the past 2 years lol and because of whatever magic he's done I've been able to go full time with my business! Thank you again for all the work you've done and if you're looking for a web designer or marketing company and are still on the fence…HIRE THIS GUY! You won't regret it!
I recently started my own business and wanted to maintain a stronmg online presence. This aim of mine was fulfilled with Sixo Media. I was first worried about the type of services they would provide but later on I was happy and satisifed with the same.
They did local SEO for my medical store that had almost zero visibility on the web. I found them approachable and communicative. Their experts did necessary optimization on our website and created a strategy to boost traffic. I got leads just because of their work on it. Would continue working with them.
Thomas Shepard
2020-02-14
Managed to work with Darren on a web design/marketing project recently and was very happy with everything he provided. Ill be honest…I didn't know much about what to expect and he explained it in plain english on where to focus my efforts and how to get my business traffic and business. I've talked to other companies in Grande Prairie and Edmonton and can't praise him enough for his approach and transparency. He helped me save money on my website and then allocate the funds into what mattered most…getting more customers. I was so focused on my website he opened my eyes to what mattered most…having it show up in Google and having people actually find/visit it. Thanks again for your hard work and to our continued success 🙂
Thank you for all the hard work and feedback from our website and marketing campaigns. Extremely happy with the results and continued results are both our website and increased exposure from Google Maps and Social Media Marketing!
Piers MacDonald
2018-06-20
I cannot recommend Sixo Media enough. I worked with Darren and his team on a website from my previous place of employment and they helped nail the design. I was very impressed with the process, Darren is very patient, knowledgeable and understanding through the entire process of building a site, managing website hosting and informing us about the benefits of SEO and how it effected our website design and layout. It was easy to see how passionate he was about his work and you can tell he enjoys seeing his clients be happy and have success from their efforts. There is no doubt I will be working with Sixo Media again in the future should I ever need a website or online marketing! Thanks again for making it easy and not getting frustrated with all of our questions.
Alexander Skinner
2018-06-06
Can't express how wonderful it was to work wit Darren and his team at Sixo Media. When we set out to find a company to build us a website our initial thought was to use a web design company or a monthly subscription like Wix. Having come across Sixo Media by visiting an ad I was impressed with their work and scheduled a simple 15 minute call from the website. I was a little concerned with my deadline approaching to have my project completed but after speaking to Darren all my trepidation disappeared. The first website mockup was done in two weeks and eventually the website was completed in just under a months time. Had I gone with a monthly service and done it myself I may still be trying to get it up and running but with Sixo Media's expertise I was happy to be up and running online in under a month. Not only did the website look great but it also ranked on the first page of Google after a few weeks following the launch. Will definitely work with them again and have already asked about future marketing packages to get our website to become to marketing tool we need.
Franck Dujardin
2018-05-26
Apart from my profession of writing, I am engaged in running a website that deals in providing contents to the publishers. Six O Media helped my website to grow accordingly and maintain a position among the top ten website in Google. I would definitely rate them five stars.
How Sixo Agency Is Different
We've launched software to help alliviate the high costs of third party software and include an all in one solution for small businesses.  Our platform provides a complete marketing dashboard with a website, sales funnels, support, booking and much more!
On top of that we have marketing services that will push your business over the top to obtain top results within Google My Business.
Targetted marketing campaigns backed by automation provides better lead to conversion ratios.
Customer relationship management and communication is key to building a brand. O
Scale your business with everything you need in a digital marketing campaign.  From SMS marketing, to Maps, to email, Sixo has everything you need.
We've built pre-made sales funnels that can be setup in a econd and attached to your paid advertising campaigns.  Then with our reporting built in you'll measure success and ROI faster while saving money.
What Seperates Us From Our Competitors?
CRM & Pipeline Management
Overall Price vs Our Price
We provide one affordable price with two options for our entire package of products rolled into one piece of software. Pay annually and get 2 months free.
Local Standard
Unlimited Users
Local Pro
Unlimited Users
Local Premium
Unlimited Users
One Click Social Media Ads
Straight-talking. Results Driven. Say goodbye to the days of wading through countless marketing agencies before finding one you can trust!
We set high standards for ourselves, which we live up to every single time. That's why our clients know that when they work with us, it will be worth their while because they'll see results in no time at all.
One Software To
Rule Them All
No more budgeting around what software you need to run a successful digital marketing campaign.  Our platform provides all the tools you need and makes it easy to implement with a couple of clicks.  
Enjoy Free Advice ANd Tutorials With Our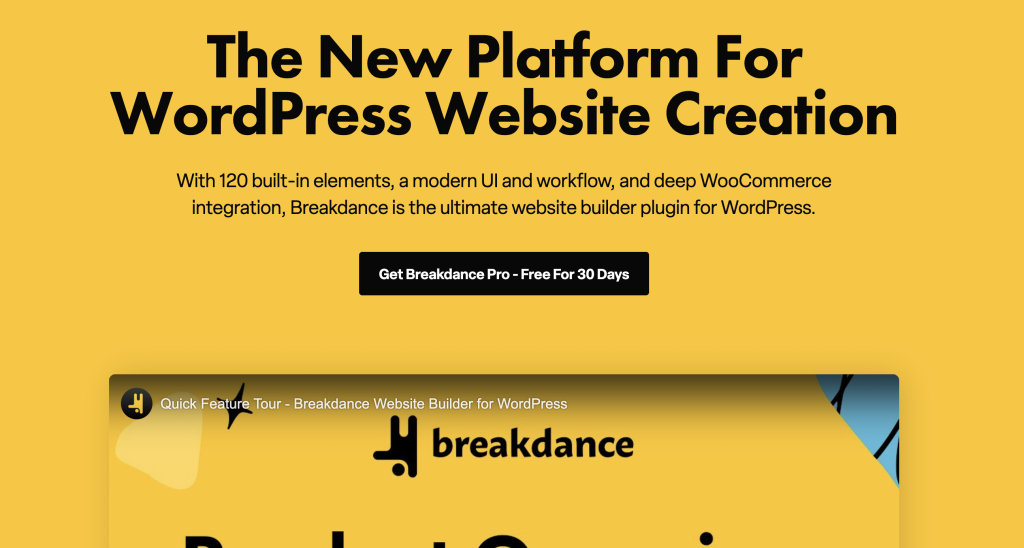 Breakdance Builder Pricing For WordPress, How Does This New Page Builder For WordPress Compare To The Rest?