As local business owners, with each year that passes, we take lessons from our past strategies and apply them to new marketing plans in hopes of flipping the switch and continuing to grow.
As a small business owner, you likely don't have the time to analyze data on what's trending in the industry or marketplace as well as constantly check how campaigns are performing. Truth be told, with the dynamic and ever-changing digital marketing world not many people find the time.
That's why it's critical that your business stays up to date with new developments in your industry — after all, the last thing you want is for your business to fall behind and your competitors to continue to push on and remain ahead. But how do you ensure you're keeping up with the times?
A great way to remain relevant and keep up with the latest marketing trends is by keeping an eye on current industry trends and statistics. Whether you're focused on SEO, content marketing, or social media we've collected a plethora of tips below your business needs to focus on to boost conversions as we move into 2022.
Content Marketing Strategy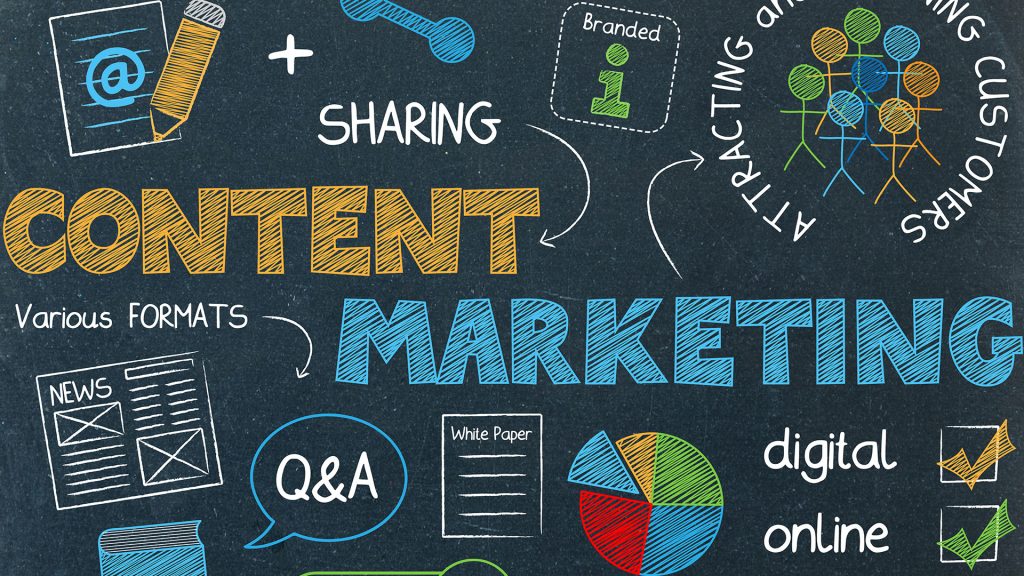 The purpose of content marketing is to create and share relevant written, downloadable, or visual media so your target audience can learn about you. Content marketers use statistics from the field as well as their own personal experiences in order to establish a plan that will generate leads for business–this includes information on which techniques work best with what audiences due do pain points they have found through research.
How Should You Approach Content Marketing in 2022?
We continue to suggest that all local businesses invest in content more than ever before. The majority of companies (82%) report using content marketing, up from 70% last year! But 44% say they aren't sure if it'll be a part of their plans for 2022 – which makes sense considering video continues to reign supreme and can transcend across multiple social platforms.
Video continues to be the primary form of marketing media being created in 2022, followed by blogs (used by more than half of marketing teams). In a year where everything went virtual, videos are taking precedent and have become easier than ever before to create.
It's never too early to start thinking about your content marketing campaign. With more than half of marketers and local businesses already dedicating budget towards a comprehensive plan you should consider hiring staff or a marketing agency comfortable with multimedia content creation, video editing, or even trends like AI-driven stories.
Google My Business Strategy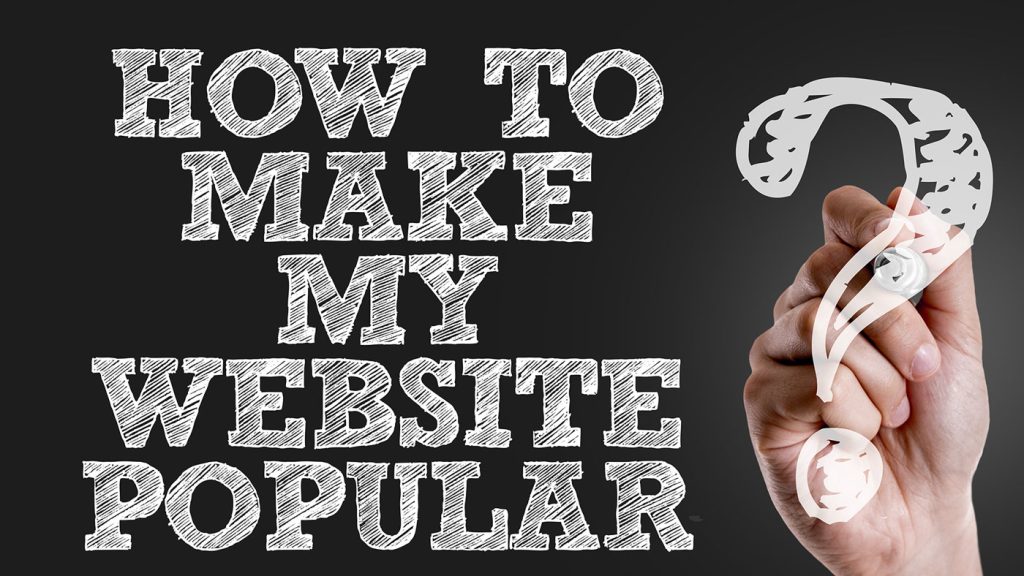 If you are a local business and not leveraging Google My Business…stop what you're doing right now and start this instant.
Google My Business is a free and easy-to-use tool for businesses of all sizes to create a listing on Google.
Creating a listing on Google My Business can help your business in multiple ways and is the #1 source for organic traffic for local businesses if they rank in the top 3 positions. Your customers need to find you and be positioned to be found by customers who are looking for your type of service. Equally important is having access to actionable insights about how people are finding your business and what they're searching for on Google.
Undoubtedly you've likely come across a Google Business Profile and read a businesses reviews at some point in your life…being able to manage customer reviews and respond to them publicly or privately isn't something you can ignore anymore and it should be a core strategy for any local business in today's local SEO landscape.
How Should You Approach Local SEO with Google My Business in 2022?
It isn't rocket science but the first step to optimizing your Google My Business is filling out the profile in its entirety. Link out to your website (YES, you need one and not just a Facebook page), add a nice written article about it, and add up to 3-5 photos for each category it provides.
From there a steady content strategy is key with 3-5 posts per week, 10-15 new photos every month, getting Questions and Answers on the platform, and of course, generating new reviews (with responses) each week if possible.
These tips won't guarantee a #1 ranking but we can almost ensure you're doing more than most and should provide a nice increase in exposure and traffic to the profile. From there it's expanding your business's proximity to the search, building your brand entity, and providing a powerful content strategy to show Google you're the authority in your industry.
It may be free but conquering the platform can be time-consuming for those who haven't hired a local GMB expert.
Search Engine Optimization Strategy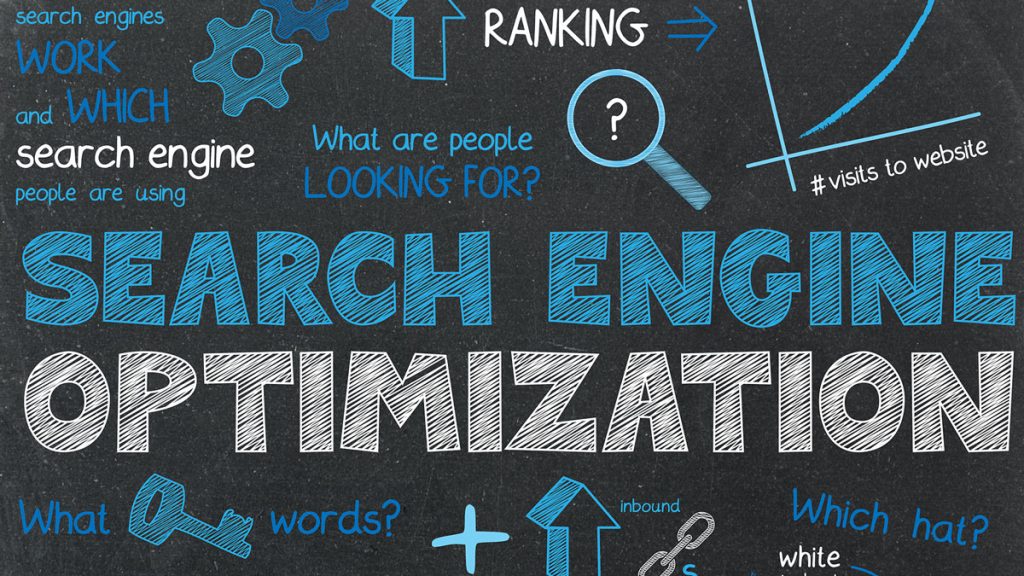 Nowadays, search engine optimization is a must-have for any business serious about doing business online. Between 2020 and 2021 the number of businesses actively involved in an SEO campaign surpassed 70% which to our standards is still far too low. Part of the problem with SEO is it has a bad name attached to it due to many providers not doing it properly or small business owners not understanding what's required both in time and budget.
Optimization is becoming more and more about creating the best possible tailored experience for users of your website and who interact with you online than about generating a million links to your website. Don't get us wrong…links are good but today more than ever building your brand presence is becoming far more important.
Over 75% of business owners involved in an SEO campaign with an optimized website believe it helped them achieve their marketing goals (with no other marketing done) while 83% are confident it's their number one source of digital marketing.
How Should You Approach SEO in 2022?
Patience. SEO isn't a quick game but the rewards you will see from it will likely be unlike anything else you see in your digital marketing strategies.
Focus on your brand and content by providing quality (and linkable) articles, videos, and images to help drive home the message to prove to website visitors how valuable your business is. Links continue to be the #1 signal but things like traffic, engagement, and time on site are really starting to play a role in how Google views your website.
Don't skimp on the strategy and be patient, while you may see some gains in the first month it's unlikely the results will be what you want till 6 months down the road.
Video Marketing Strategy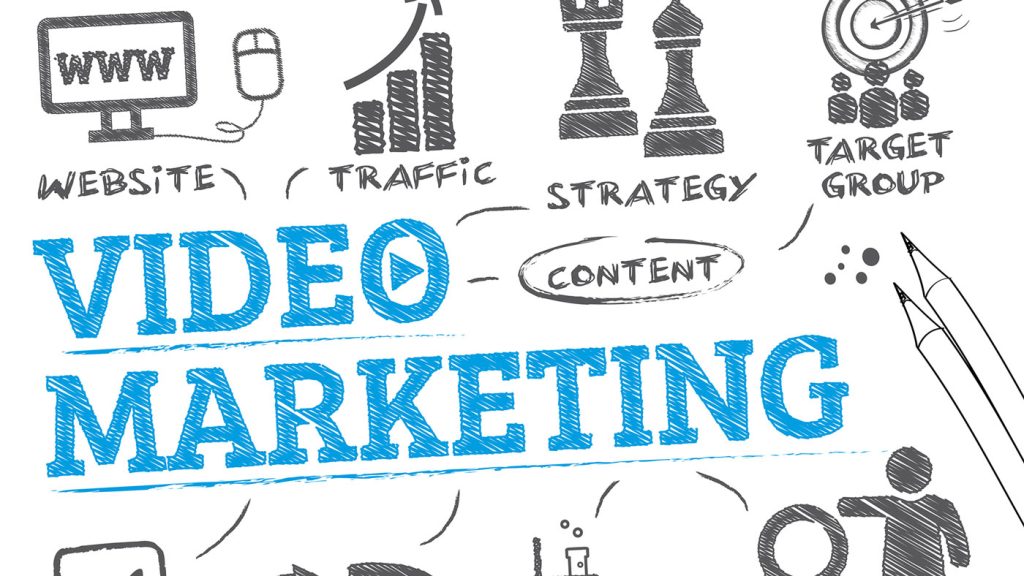 The modern business owner's job has never been more challenging and marketing is so much more complex. As new social media platforms pop out every day or marketing priorities shift completely towards digital advertising—it's a safe bet that this will only continue for years ahead!
Marketing has changed dramatically over the years, but one thing that hasn't: video marketing! It's still an essential tool for communicating and connecting with your audience and an essential part of your marketing strategy for 2022.
2020 was an impressive year for video. Media uploads increased 80% year-over-year, peaking at 103,603 videos uploaded on April 22. This dramatic increase shows that the global pandemic has accelerated the creation of video content at a rate that no one could have predicted.
With businesses creating more video content we're people actually watching? The answer is a resounding, YES! People watched 12.2 billion minutes of video last year; that's 23,211 years' worth of content!
So what kind of videos should your business create for 2022?
The short-form video was up across the board with over 4.8 million 0-30 second long videos being uploaded and with short-form content taking center stage it's evident that this is the primary focus on social channels like Tik-Tok and Instagram.
Surprisingly enough though long-form video content stole the spotlight in regards to overall growth. 30-60 minute videos grew over 140% as businesses start to focus more on embracing video series and other long-form content interviews, video podcasting, live video, etc.
So what's the answer?
Truthfully in our opinion, it comes down to how much budget you have and how much time you're willing to spend on managing your video. With social media short-form video taking center stage sometimes it's harder getting more eyes on your content with SO many videos being uploaded on a daily basis. Still, this is the easiest solution as it doesn't require professional equipment and will help get your foot in the door.
Once you start to see a return on investment with your video marketing taking your content to the next level will help sustain visitors and keep them engaged with your brand which can be started with considering some live video before moving on to creating professional long-form video series.
Social Media Shift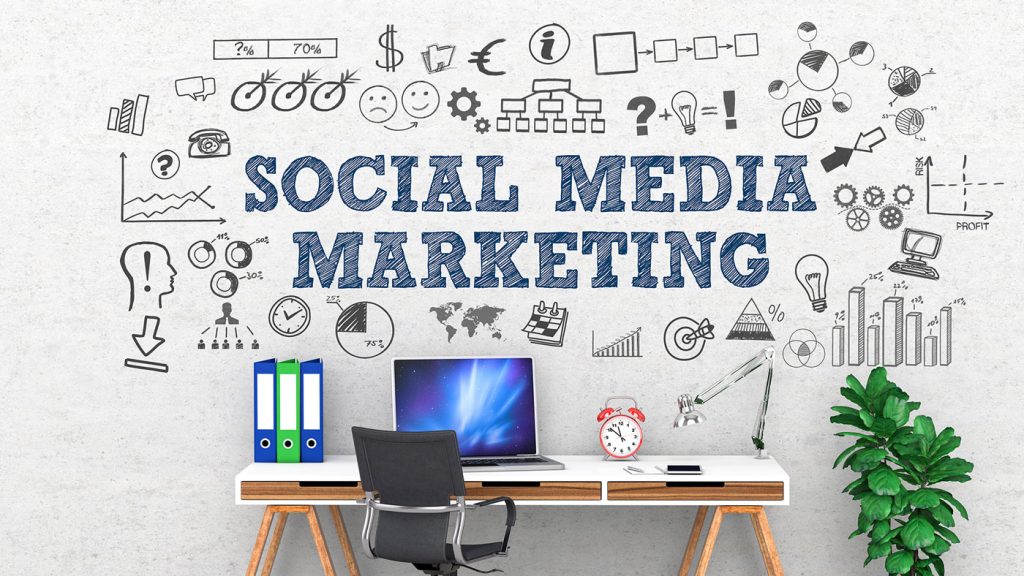 The future of marketing is now firmly rooted in social media and it doesn't look like that trend will be slowing any time soon. According to a recent study, 8 out 10 companies invested in social media in 2021 with 39% more planning to invest in it in the coming year.
The customer experience has been given higher priority over the past year as companies redefined their entire strategy to align with this new mantra. Dedicated Chief Customer Officers have been appointed to help support the customer experience through social channels.
As companies realize that it is not enough to extend their products and services into new channels, they have turned the mic over to customers. They are listening for how prospects and clients feel about their interactions with the company so far by getting feedback from social media sites like Twitter, Instagram, Tik-Tok, and more where people talk positively and negatively about your brand on a daily basis!
So what should the focus be for Social Media in 2022?
Social listening and content creation with the latter taking precedence. Establishing a direct relationship with your audience through listening and reacting will be a key moving forward for any brand and its social media strategy. By listening to your customers online you'll learn how they want you to engage, support them in their goals as well as conversion.
Of course, the reason social exists is to consume content but standing out from the crowd is becoming increasingly difficult. Algorithms like Tik-Tok and Instagram are becoming incredibly important and providing steady streams of video content on a daily basis so your business needs to be able to create it at a bare minimum of 5-7 times per week.
You can see how all this ties together to our first point of investing in content creation?
Bonus: The Meta Verse and NFT's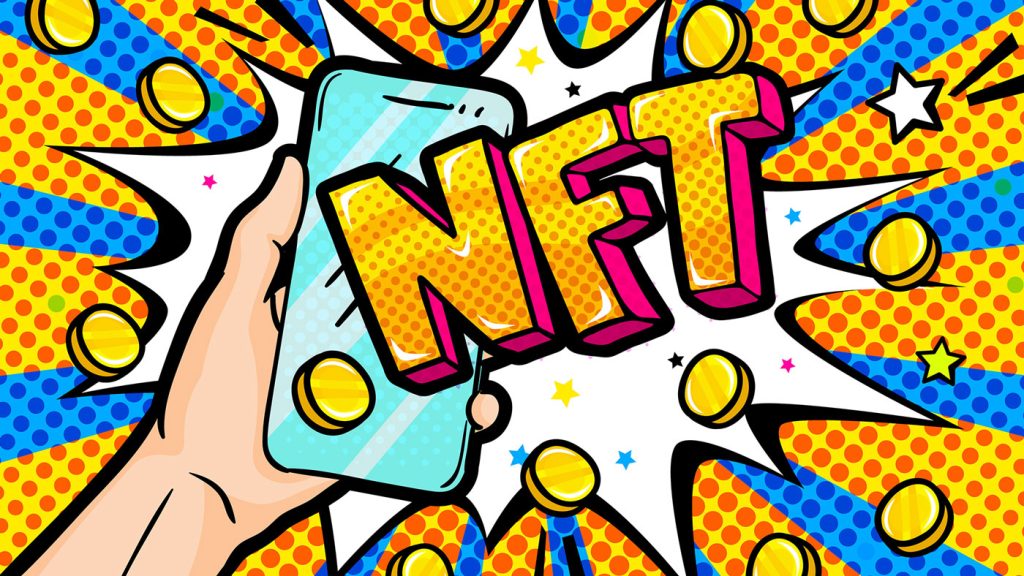 The metaverse is a digital environment that lets users interact as avatars and operates like our own world, but with some "real" aspects. In this virtual realm there are individualized identities (you can be anyone), currencies that act as money within the society- it's not all cashless though because people still use coins for certain transactions such things purchases of houses or boats! And recently we've seen familiar products come into existence too.
For centuries now humans have dreamt about living somewhere else; the Meta Verse might just become that place.
Immersive user experiences are taking over as a new form of digital marketing. Brands will eventually be able to use this to their advantage, with immersive videos and other interactive elements that encourage visitors to interact more deeply than ever before!
How NFT's Will Change Marketing Forever in 2022
Non-fungible tokens or NFTs are creating an abundance of intellectual properties that will be essential for creators in postmodern society.
An NFT is based on the blockchain and a digital file that allows collectors to own unique limited quantity artifacts with increasing value as they're bid on by bidders who can identify themselves through their identifying codes and metadata stored within the smart contract network itself – this provides a truly one-of-a-kind opportunity to own parts of brands quite unlike anything before.
The way artists and brands are interacting with one another has changed dramatically because of NFTs and will continue to do so moving into 2022. While we don't know how this will change the local marketing landscape quite yet it's important for business owners to start researching how they can implement both the metaverse and NFT's in their future plans as we believe they both will play a big part in the future marketing efforts.
Are you ready to reshape your marketing efforts in 2022?
In this article, we've looked at important trends that will shape digital marketing in 2022.
Focusing on a strong content strategy is key to success no matter what platform you choose. Being able to invest in each point above will rocket your marketing efforts to the forefront in 2022.
But by simply focusing on a strong social media campaign and listening to your customers your can see strong gains this year.
Each of these points has the potential to dramatically impact local marketing efforts, so business owners should start researching how they can implement them into their plans now.
Are you ready to reshape your marketing strategy for 2022?
Contact us today and learn how we can transform your digital marketing efforts!